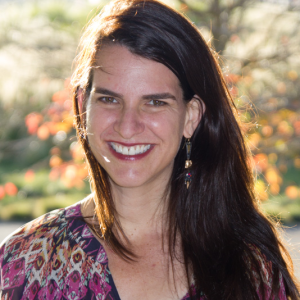 I'm a writer, living in Berkeley, California, with my husband and twin sons.
A MacDowell Fellow and MFA graduate, my writing has been published in The New York Times, The Sun, and in numerous literary journals and anthologies.
I'm working on a memoir about the gritty miracle of twin pregnancy, the story of my year of waiting without pants — first in doctors' offices through IVF, then as a "high-risk" mom-to-be of multiples, and finally, in the hugeness of the last trimester.
Several of my stories about infertility, IVF and twin pregnancy have appeared on Babycenter.com, including "How Technology Gave Me Family" and "How to Gain 70 Pounds for a Twin Pregnancy."
I'm excited to be writing on a regular basis now for The Huffington Post, and getting lots of feedback— from doctors, patients and parents alike—on "20 Things I Wished I Could Say to My Fertility Doctor When I Was Her Patient," and "A Twin Mom's Post-Infertility Survivor Guilt."
The Fertility Authority, an amazing online resource for all things fertility-related, recently featured my blog. Please stay in touch through social media:

"Her stories have heart, humor, and a keen eye for human foibles."
—Sy Safransky,
Editor and Publisher of The Sun 


"A rare writer who can give us a particular story of a very particular family that ends up speaking volumes about the state of the family, our lives, and our culture."
—Theo Pauline Nestor
Author of How to Sleep Alone in a King-Sized Bed and Writing is My Drink

WHAT I'M WORKING ON
---